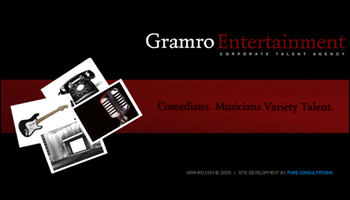 Gramro Entertainment: Corporate Talent Agency
Visit: Gramro.com - Flash Template Rebuild
Description
: This client came to us wanting to improve the professional look and feel of their website. had already buying an existing flash template and not knowing what to do with it. We rebuilt it to increase the visual impact of their landing page, while increasing usability and adding streaming videos .

Albany Royale Limousine Service

Visit:
www.albanyroyalelimo.com
Custom Flash Development

Description
: The limousine service business thrives on style and luxury. We helped this client upgrade their website by creating custom Flash animations to add energy and pizzaz to their company image. We included a smooth music track to play in the background, and menu tabs that flash silver when the user passes the cursor over them, engaging the user, and building excitement.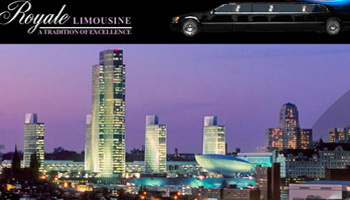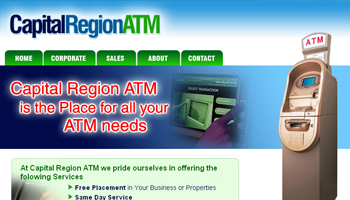 Capital Region ATMs
Visit
:
www.capitalregionatms.com

Web Design/Website Creation

Description
:Web Design/Website Creation
Capital Region ATM places Automatic Teller Machines within businesses and at busy street locations. We provided them with a straightforward, attractive website so they could easily communicate to their prospective customers the benefits of bringing one of their ATMs onsite.

Advantage Recovery Inc: Asset Recovery and Repossession
Visit : www.advantagerecoveryinc.com
Web Design/Website Creation with Flash
Description
: Advantage recovery needed a website both to promote their business, and serve as a portal for company agents to manage internal data. We laid Flash on top of a traditional website to increase visual appeal while still maintaining an intuitive user experience.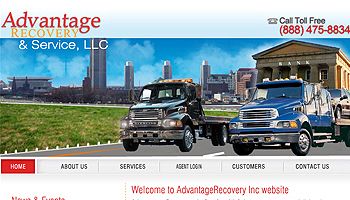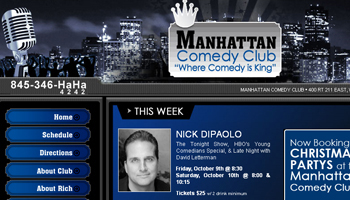 Manhattan Comedy Club
LINK : www.manhattancomedyclub.com
Web Design/Website Creation
Description
: This comedy club needed a way to keep their patrons updated on their latest events. We created a content rich but easy to use website which made it simple for people who love comedy to find out more about what's going on.